Jim Nantz - CBS Sports
To Whom It May Concern,
In my 33 years of networks sports television I've been asked a number of times to author a letter of recommendation. This one, on behalf of Todd Ehrlich, might be the easiest one for me to write.
Todd has been in the CBS Sports family for years with important roles at our O&O in New York, serving as WCBS's Executive Producer of Special Projects, while also finding time to contribute in meaningful ways to CBS Sports.
Todd is talented beyond words, a team player who lifts others, and a leader who can galvanize a group of individuals to contribute to the greater good of every project he touches. I've often looked at Todd and marveled at how he handles everything in his universe with precision, professionalism, and class. I believe he is capable of succeeding at every conceivable level in our industry.
One small example of his "can do" spirit has come with his management of CBS Sports' Emmy submissions. It's a thankless task that involves hundreds of hours of scanning through tapes and finding the best gems to submit. Before he got involved our department always lagged well behind the other networks. In short, we didn't have someone who had the wherewithal or knowhow to take on this massive project.
Enter Todd a few years ago. This past year alone he personally put together over 70 submissions - a record for us. We also were fortunate to have a tremendous number of nominations and winning entries. I have no doubt that Todd's creative sense of the story, his tireless work effort to get it right, and his passion to make others look good paid off like never before at CBS.
If you would please review his resume you will appreciate the vast experiences he has had in many realms in and out of sports. Just look at this impressive list of events and realize every one of them was conquered with the same sense of style and polish that Todd puts into everything he does.
Again, I could not recommend Todd highly enough. And I have no doubt that my admiration for him would be met by anyone you asked at CBS. Thanks for your strongest consideration.
Sincerely, Jim Nantz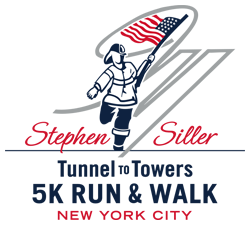 July 30, 2019
Larry Olson - VP Tunnel to Towers
Todd has consistently delivered award-winning content for our Foundation on message and on deadline. His intimate knowledge of the sports and news industry puts him in a unique position to understand and execute content to capture audiences attention in a 24X7 news cycle and constantly shifting social media landscape.
Larry Olson ​Vice President of Marketing and Communications Stephen Siller Tunnel to Towers Foundation
April, 18, 2018
Linda McNeil Tantawi, CEO of Greater NYC Affiliate of Susan G. Komen for the Cure
I wanted to reach out and thank you in writing for all that you have done for the Komen Greater New York City affiliate of Susan G. Komen. Every project you have worked on has exceed my expectations because of the 100% effort and care that you put into each and every show and video you produce. As the executive producer of the yearly Komen Race for the Cure broadcast on WCBS TV you are responsible for each and every element of the show.
You start work on shows production as soon as the last year's show has broadcasted. That 365 day a year dedication to the broadcast is one of the reasons I feel the show has been so compelling for so many years. The broadcast has aired the night before our race, when families of survivors gather and they have been full of inspirational stories, the latest medical advancements as well as the projects that Komen has helped to fund in the area.
The results speak for themselves, one Emmy award, four other Emmy nominations and a New York State Broadcast Association Award.
You also earned a Summit Award for the video you produced for our Komen Impact Awards at Cipriani 42 nd Street. The video was the highlight of the event. It told the story of a Komen funded program, Peconic Bay Medical Center, and their efforts to get Jessica Winkler her medical coverage the day before her life saving surgery. The video was both emotional and life affirming and I am sure it went a long way towards helping raise additional money from the attendees. It also highlighted Peconic Bay Medical Center, which demonstrated where the funds that were raised that day go and how important it is to support Komen.
You have also produced a feature for your show about Mark Jason Photography and his Survivor Portrait Gallery. Your company, T-LINE TV, saw an opportunity to help survivors by bringing Mark Jason's pictures to life and producing pro-bono videos for which can be viewed at http://www.komennyc.org/site/PageServer?pagename=newsroom_survivorgallery_intro. These videos told the stories of the survivors and also lent inspiration to all who viewed them.
Todd I believe your seeing the opportunity to utilize your company's award winning, skills for free, to help survivors, shows your heart and that is why I believe your work is so compelling. Thank you for all that you have done for Komen Greater NYC!
Sincerely,
Linda McNeil Tantawi, CEO of Greater NYC Affiliate of Susan G. Komen for the Cure

April 5, 2018
Jim Nantz – CBS Sports
Todd,
You were first on my list after the Masters. But you are the man! Thanks a million for helping in such a big way! Let's go win this thing – I'm coming to the event this year.
Jim Nantz

April 27, 2017
Jim Nantz – CBS Sports
Thanks Todd for all of your hard work!
Cheers! Jim Nantz

April 7, 2017
Bill Raftery - CBS Sports
Dear Todd,
Once again you worked your magic on my behalf on my behalf. Your personal touch of capturing moments and making them into an art form is simply amazing.
So appreciate all your hard work on my behalf. I share this "emmy" with you. You made it all happen.
Sincerely Bill Raftery
P.S. I will call you for some golf in a week or so.
March 5, 2012
Azerbaijan America Alliance
Dear Todd & SA,
Many thanks again for your hard work and patience through this whole process. The Alliance is certainly not the easiest client to service. But the work is rewarding and the we hope it makes a positive impact on both Americans & Azerbaijan's worldwide. We hope to work with you again on future projects!
Caitlin & Alex, American Azerbaijan Alliance
January 10, 2012
Susan G. Komen
I just watched my video that you produced for the Susan G. Komen Survivor Portrait Gallery, and all I can say is ~ wow!!! The video is a home run!
I can't thank you enough for volunteering your time with this awe-inspiring project.
I am so appreciative of this opportunity to speak publicly to raise awareness about breast cancer in young women and to share the critical importance of early mammogram detection. If just one life is saved from this project, then mission accomplished.
Thank you for putting the time, hard work and heart into not only my video, but all of the videos that you will produce in the future for other breast cancer survivors. Thank you for being so generous of heart and spirit by volunteering your talents for this worthy cause.
Forever grateful,
Karen Rein, Recent Breast Cancer Survivor, 37 years old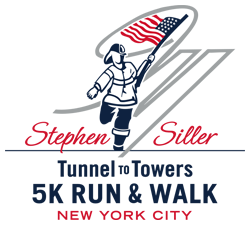 October 12, 2011
Tunnel to Towers
In case you didn't believe me when I told you that the "Tunnel To Towers Run" broadcast was spectacular this year, I wanted to share with you the exciting news that a viewer in Los Angeles saw the broadcast of "Tunnel to Towers" and was so moved that he donated $450,000 to build a house for triple amputee, Marine Cpl. Juan Dominguez. We are going to build that home in Temecula California.
I can't tell you what it means to the entire Siller family and Tunnel To Towers Foundation that your work was so inspirational that it significantly helped us on our road to fulfilling our mission of building homes for every quadruple and triple amputee that comes home from the war. Our goal is to build at least ten this year alone.
All of the broadcasts that you have produced with WCBS over the years have been heartfelt tributes to Stephen Siller, the 343 firefighters who perished and all of the heroes and victims of 9/11. The fact that the show aired nationally on the CBS station group was beneficial in fund raising from another source as well. Not to disregard the amazing work you have done over the years, but the NASCAR piece you produced this year really stood out and is still being talked about throughout the NASCAR and Lionel family. I am pleased to inform you that we are expecting to raise close to $200,000 due to the sales of die-cast cars which you featured during that segment and your piece was instrumental in getting the word out about the Honoring Our Heroes program.
In case you were not aware, we consider you an integral and valued part of the Tunnel To Towers Foundation family and I wanted to take a moment to thank you for your hard work over the years.
John Hodge, Director of Operations, Tunnel To Towers Foundation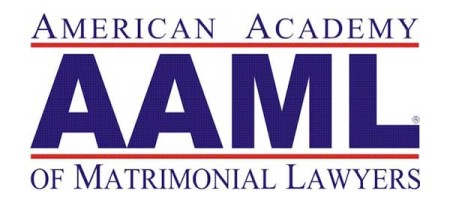 October 5th, 2011
AAML
I wanted to write you to thank you for all of your hard work on our national American Academy of Matrimonial Lawyers (AAML) Video with Tamra Barney.
You should know that I received an award for the video from the AAML at our recent annual meeting. The video will help thousands of people navigate the difficult, emotional process of obtaining a divorce.
I wanted to thank you for your directorial expertise and patience in working with Tamra Barney, who is well known in the world of reality TV, but is new to this type of production
The video exceeded all of my expectations and I appreciate your talents and that of your entire team. I was particularly impressed with your editing of the video..
I look forward to working with you on other projects and won't hesitate in endorsing T-LINE TV to any other potential clients in the future!
Frederic J. Siegel, Esq, Siegel, Reilly & Conlon, LLC,, American Academy of Matrimonial Lawyers
March 29, 2011
Museum Editions, LTD
I wanted to write to thank you from the bottom of my heart for the spectacular work you did on my new "sizzle real" PR video. Despite the crazy deadline we gave you, the video you created was beyond my wildest dreams. You took the mish-mash of all the videos and pictures we've collected over the last ten years and turned them into a professional, exciting, and compelling PR video. I'm anxious to get this out to my galleries and distributors as I think it will have an astounding effect when shown in conjunction with the sale of my artwork.
Thanks again and hopefully we'll get the chance to work together again in the future.
Charles Fazzino (Internationally Renowned 3D Pop Artist)
November 3, 2008
WCBS-TV
"I want to thank you for working tirelessly on both the Komen Race for the Cure special and The Tunnel to Towers live broadcast. Even under tremendous deadlines – your calm under pressure, attention to detail and demand for excellence proved to all of us at WCBS just how gifted a producer you are.
It is rare to find a producer who understands and excels in all areas of television production. You have displayed the ability to execute scripted and live TV shows, effortlessly and without hesitation.
On the Komen Race for the Cure special, you were tasked with producing a scripted post-produced show that dealt with the very delicate subject of breast cancer. I was impressed with how you delivered such a compassionate and informative special. …. The reaction from WCBS, our viewers, and the Susan G. Komen for the Cure foundation was overwhelmingly positive.
Our live, two-hour, Tunnel to Towers broadcast utilized yet another set of your vast TV production skills. It's not easy for one producer to handle 14 live cameras, 5 anchors in the field, thousands of runners, and constant changes and obstacles that continued to alter the timing of the show. Considering the Tunnel to Towers run only lasts about 17 minutes and we were on the air for two full hours – not only did you 'pull it off' – you delivered a compelling and inspirational broadcast.
I really enjoyed working with you to create two shows that were completely different in their challenges and yet both stellar broadcasts. I wouldn't hesitate to work with you again on any TV project that I'm in charge of. You're a true talent and a pleasure."
Franca Braatz, Director Special Events News Operations, WCBS-TV
April 2, 2008
WCBS-TV
"I want to personally thank you for your many years of service to the CBS2 Sports Department. The dedication, professionalism and creativity you contributed to both "Sports Sunday" and "Sunday Blitz" have immensely enhanced the quality of the product we deliver to the viewer each and every week.
Your ability to book top-notch guests week-in and week-out helped to make both shows appointment viewing: Super Bowl XLII hero Justin Tuck, New York Knicks Guard Stephon Marbury, Boxing Champion Floyd Mayweather Junior…just to name a few. I still marvel at the fact you were able to book Dominic Chianese (Uncle Junior) on "Sports Sunday" the night the final Soprano's aired. We were the talk of the town!"
Ducis Rodgers, Sports Director, Anchor, WCBS-TV
March 12, 2008
WCBS-TV
"I have been working in the television and radio industry for 17 years and never had the pleasure of working with such a talented and dedicated individual as Todd.
He has a vision, direction and command of any show he produces, as well as the respect of his colleagues. When I am on the air it is my credibility on the line. I put my utmost faith and trust in Todd for his accuracy and thoroughness."
Sam Ryan, Sports Anchor, WCBS-TV
February 8, 2008
WCBS-TV
"I have been working in the television industry for the past 15 years and have come across few people that can put themselves in a class by themselves, Todd is one of them. First off, let me say that Todd truly is a valuable asset! He understand the complexities of working in television today- patricianly sports.
I worked with Todd this past year at WCBS 2 both on "Sports Sunday" and the "Sunday Blitz". Todd's knowledge of the game along with his passion for his job made everyone else's job easier!
But the biggest strength lies with his contacts… During this past season, we had so many different guests on our "Sunday Blitz" show that it kept the show fresh and much more lively. This was never more evident then during our coverage of the Giants Super Bowl Parade. Todd was able to talk to any player, at anytime, and get them to come on our air live! And it's these abilities combined that make Todd a major player and an asset to anyone."
John Discepolo, Sports Anchor, WCBS-TV
April 18, 2007
WCBS-TV
"I wanted to write to thank you for everything that you've done for WCBS. You have always done an outstanding job on our shows from "Sports from the Round Table" to "Steel City Showdown" to our live "Jets 24/7" shows.
I am immensely proud of the work that we produced together on "Sports Sunday", "The Sunday Blitz" and "Steel City Showdown". We took "Sports Sunday" from a concept to one of the best produced local sports shows in the country…Your tireless work on all aspects of the show was recognized by everyone. You were instrumental in overseeing the look of the set, graphics package and weekly content of the show.
It was a pleasure working with a likeminded professional that cares as deeply as I do about every aspect of the show"
Chris Wragge, News Anchor-WCBS & The Early Show Anchor- CBS Network
June 15, 2005
Bnai Zion
"We want to thank you for the terrific job you did in creating our video… You were able to deliver a professional job quickly. The feedback …was phenomenal. We applaud your creativity, professionalism and attention to detail"
Mel Parness, Executive Vice President BNAI Zion
February 1, 2005
WCBS-TV
"I've worked in New York for 8 years and I have to say that you are the most creative producer I have worked with during that time…
Your work on "Sports from the Roundtable" has given the WCBS Sports Department a great amount of credibility in the New York sports community. With the caliber of guests we had on the show, from Brian Cashman to Phil Simms to the production value of the broadcast, "Sports from the Roundtable" has become the place to turn to when it comes to keeping up with the New York Sports scene.
You really showed your versatility during the production of "Steel City Showdown". I also want to thank you for your work on the "Jets 24/7" show."
Chris Scaglione, Executive Producer, Sports of WCBS-TV
January 31, 2004
WCBS-TV
"I can't even begin to tell you what a pleasure it was to work with you on "Sports from the Roundtable". You are by far the best producer I have ever worked with or been around (remember I grew up in the biz). You booked great guests from Andy Rooney to Carl Banks to Bernard King and many more. The show was action packed, with great pace, and was extremely intelligent. Your dedication to the task at hand and your easy going personality made everyone, including our guests excited about being part of the "Round Table".
Duke Castiglione, Sports Anchor WCBS-TV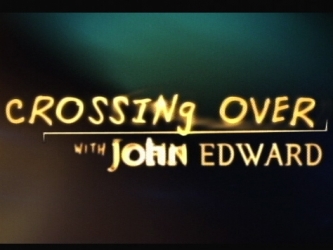 October 22, 2003
Crossing Over
"Thanks for all of your hard work and creative energy that you have brought to Crossing Over with John Edward. I've just viewed the Guiding Light Promo that you wrote and produced and we are especially happy with it.
I'm grateful for all the hard work you did for the show. The speed and creativity that you brought to writing the billboards and teases is very much appreciated"
Elise Silvestri, Co-Executive Producer, Crossing Over with John Edward
June 18, 2003
GW Basketball
"Just wanted to drop you a line to let you know the highlight video for the women's basketball team was great! The players and coaches loved it, and they are all asking for copies. I appreciate how your editing incorporated the entire season and how the music was a perfect fit.
I want to thank you for your professionalism throughout the project. You did an outstanding job given the difficulty we had in collecting the footage and the consequential time constraints."
Galen Munroe, Assistant Sports Information Director, George Washington University
February 26, 2003
Colleen McMillen – Toy Industry Association
I wanted to write you a letter on behalf of all of us here at the Toy Industry Association to thank you and your staff for your tireless work and unparalleled creativity that you brought to our 100th Anniversary of Toys video.
As you know, you were handed a difficult task of involving all of our primary toy companies and telling the story of the first 100 years of the Toy Industry Association in a creative and exciting way. The task was even more daunting with the amount of material that you had to compile for the video. You went above and beyond the call of duty with your idea of incorporating the look from our 100th Anniversary of Toys book to make all of our marketing material consistent.
I can say that you and your team exceeded all of our expectations. As you know the reaction from the more than 800 people that attended the T.O.T.Y Awards at the Waldorf Astoria Hotel was overwhelmingly positive. The video was the centerpiece to our 100th anniversary celebration and the reaction was heartwarming to all of us.
We are so pleased and proud of your work that we are going to send each and every company a copy of the video with a note about the quality of work that T-LINE TV brought to the project.
I look forward to working with your team again in the near future!
Colleen McMillen, Communications Manager, Toy Industry Association

January 21, 2000
American - Israel Friendship League
I want to thank you for your excellent work in producing the video on "Citizenship Through Education and Sports".
As you know the video was screened at the New York Gala Dinner honoring the President of the National Collegiate Athletic Association and was first seen by a distinguished national audience of leaders from the worlds of sports, business, media, education and politics.
You captured, and the video reflected, the important message that sports can be utilized as a vehicle to promote positive life values – discipline, leadership and tolerance.
Finally, with both sensitivity and insight, the video touched upon the unique challenge facing the Israeli educational system and it contemplates utilizing the vehicle of sports to deal with rising intolerance among many youth in Israeli schools. I expect that this video will serve as a useful catalyst in mobilizing Israeli Politicians and educators to move quickly to address this important problem.
Stanley A Urman, Senior Executive Vice President, AIFL
July 25, 2000
NCAA
"Thank you for your letter regarding CTSA and its efforts to improve the sports culture in America. I'm extremely pleased with the awards that have been accorded the CTSA educational video. It demonstrates your good work and the importance of the message. The NCAA completely supports these efforts.
Let me say we appreciate your dedication. Keep it up!"
Cedric W. Dempsey, President NCAA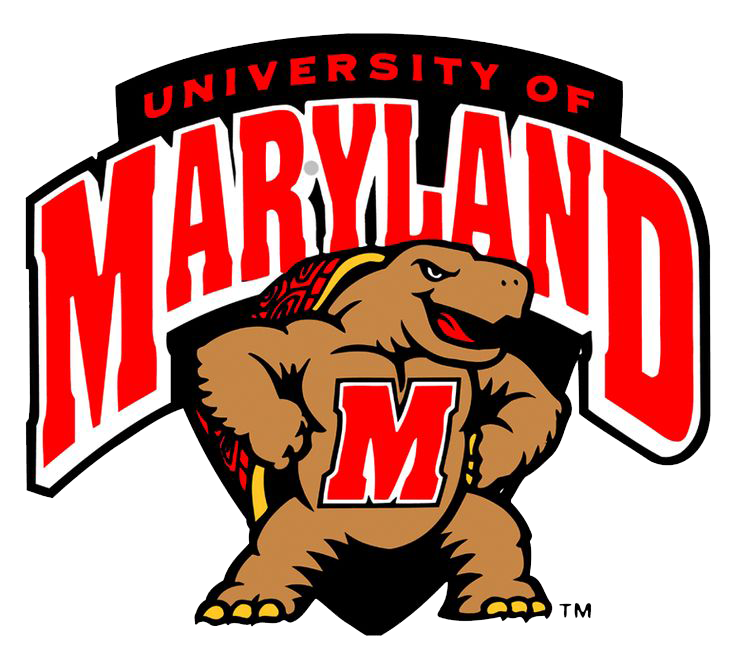 April 25, 2000
University of Maryland Basketball
"I wanted to put in writing how much I appreciate all of your hard work, dedication and insight into producing our highlight tape "7th Heaven". As I told you on the night of the Maryland Basketball Banquet, your tape was by far the best highlight tape we have ever had here at the University of Maryland.
"The value of the tape goes beyond the screening, as it will become one of our most potent recruiting tools."
Gary Williams, Head Basketball Coach, Maryland Basketball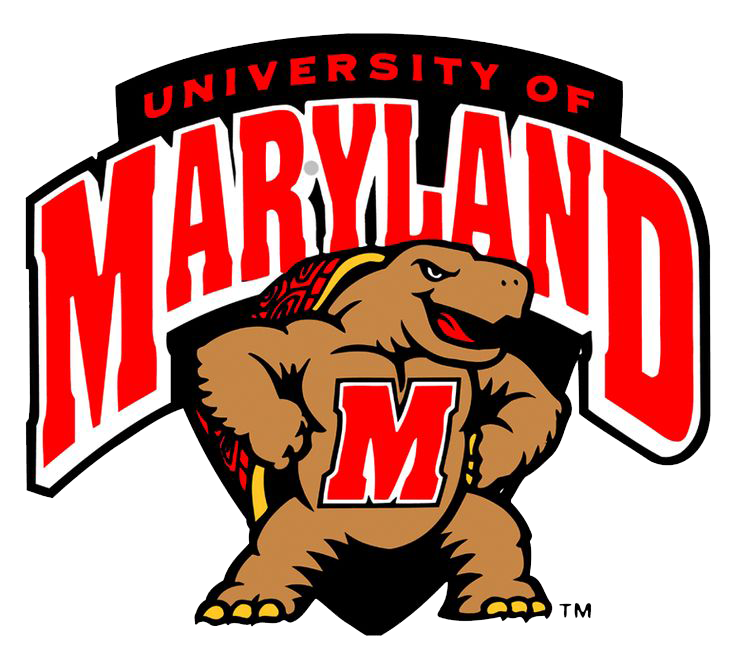 December 14, 2000
University of Maryland Football
Thank you for your letter and kind words. I was very impressed with the tape you produced, and your professional approach to the entire process.
Ron Vanderlinden, Head Football Coach
February 5, 2000
The New York Independent Film & Video Festival
Congratulations on winning Best Sports Documentary. Because of this you have been chosen out of many films in our festival to join us in our LA Premiere. Only 100 of our best films were chosen from the last 3 festivals to screen at The Laemmle Theatre in Santa Monica on the Promenade from April 28th through May 4th.
In closing we look forward to screening your film in our first venue outside of New York City as part of this rapidly growing international festival.
Erin Reiter, Festival Admissions

April 27, 1999
Citizenship Through Sports Alliance
I want to thank you for your dedicated work with CTSA. Thanks, also, for the VHS tape containing the Focus on Respect PSAs. I appreciate it.
I think it is time for you to take one more step. Let's discuss your becoming a member of the CTSA Corporate Advisory Board. It is crucial that the group be activated and motivated, and your serving on that board would make a great deal of sense.
I am sure there are ways that you can help to lead that group by sharing your passion.
Daniel Boggan Jr., Chair, CTSA, SVP NCAA
February 10, 1999
NCAA
Thank you for all the work you have done for CTSA.
I will make sure that we get the materials out through our various networks.
By copy of this letter to Dennis Cryder, I am asking him to make sure that the print ads and the PSAs are used whenever and wherever possible.
The CTSA initiative is important to us and to the members of the Alliance who care about the quality and integrity of the games.
Thanks again for your help – especially in focusing our messages.
Daniel Boggan Jr., Senior Vice-President
November 20, 1998
NCAA
"I had the opportunity to view the PSAs (General Powell PSA and What I learned Through Sports) last week. Both are impressive pieces of work. In particular, General Powell's charismatic persona and leadership traits are effectively implemented in the message.
Thanks to you and your staff for the creative, quality work."
Daniel Boggan Jr., Senior Vice-President NCAA
April 10 1998
Strategy XXI Group
"It was great working with you on Daiichi's product launch of FLOXIN OTIC. Your professionalism in handling the client's demands was first rate!
…You and your team calmly, professionally and diplomatically showed Daiichi what was happening every step of the way – from idea concepts, to the edit booth, to how you do the pitching, to the tracking and all with grace under the pressure of a strict deadline – this made them and me, feel very comfortable.
I know that I can go into any meeting and offer the talents of T-LINE TV with enthusiasm. Your talents, and my complete confidence in them, provide me with an extra service that my company can provide"
Andrew Frank, Senior Counselor, Strategy XXI Group
June 10, 1997
Nina Shoes
I wanted you to know how pleased I was by your video.
As you can imagine, I was quite apprehensive, but when I saw the segment on the night of the FFANY gala, it was really wonderful.
Thank you for producing such a warm tribute to me and Stanley.
Mike Silverstein, Owner
November 18, 1996
Guinness
"I wanted to drop you a line and let you know that the ESPN video was the show stealer at our national sales meeting. Just about everyone came up to me and told me how much they loved it. I, of course, said it was all due to my Director/Producer Todd Ehrlich…"
Tony Kalich, Brand Manage, Guinness Import Company