Dominic Chianese (Uncle Junior) Celebrity Website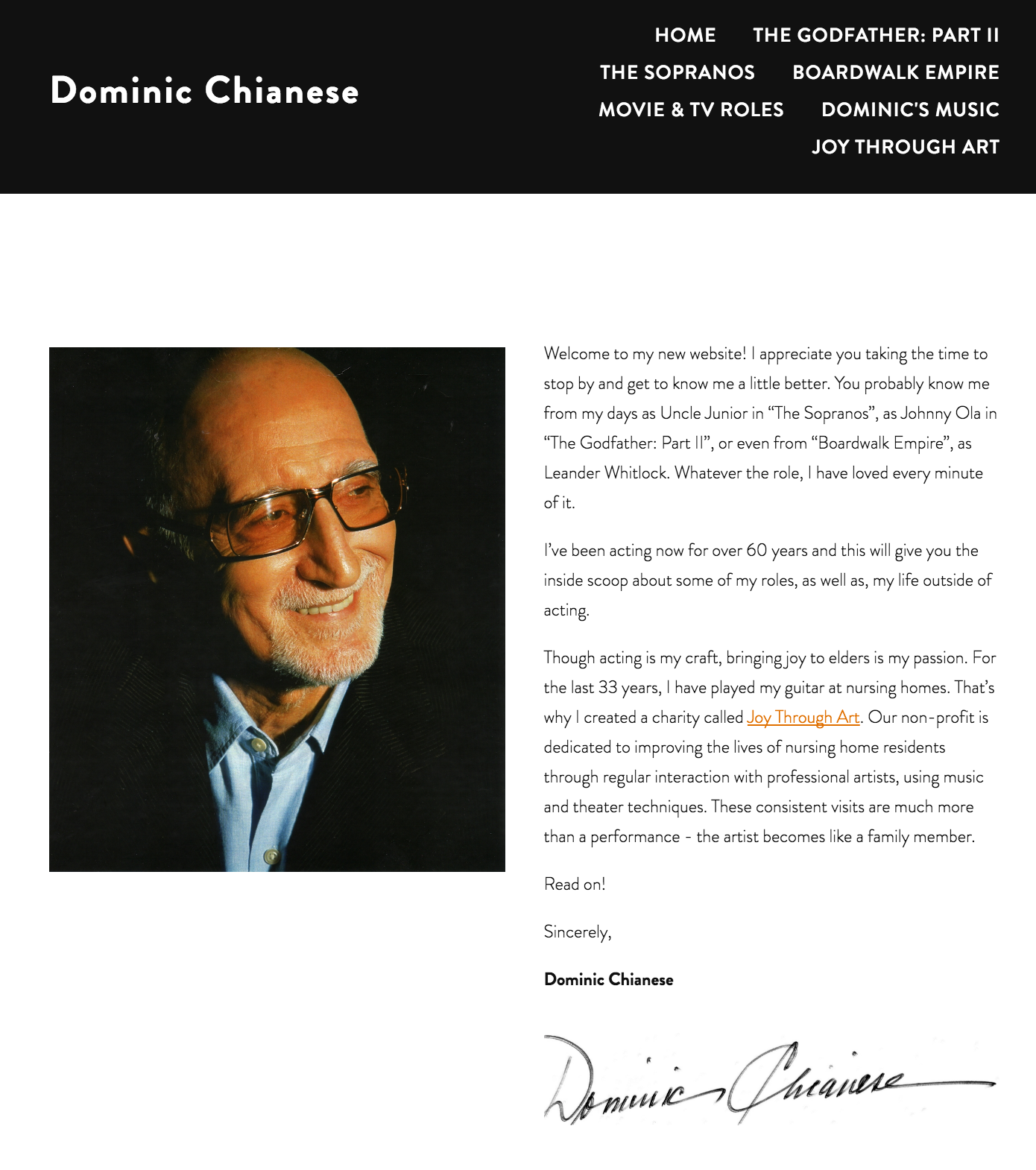 T-LINE TV produced www.dominicchianese.net to give his fan's exclusive interviews with Dominic sharing behind the scenes stories about his TV, Film and music projects over the past 60 years.
He has starred in such iconic roles as Uncle Junior in "The Sopranos", as Johnny Ola in "The Godfather: Part II", and from "Boardwalk Empire", as Leander Whitlock.
On each page of the website we included a like to his legacy project, Joy through Art. Though acting is what he is known for bringing joy to elders is his passion. For the last 33 years, I have played my guitar at nursing homes and created a charity called Joy Through Art.
It's mission is to improving the lives of nursing home residents through regular interaction with professional artists, using music and theater techniques. These consistent visits are much more than a performance - the artist becomes like a family member.
Horizon Award
Joy Through Art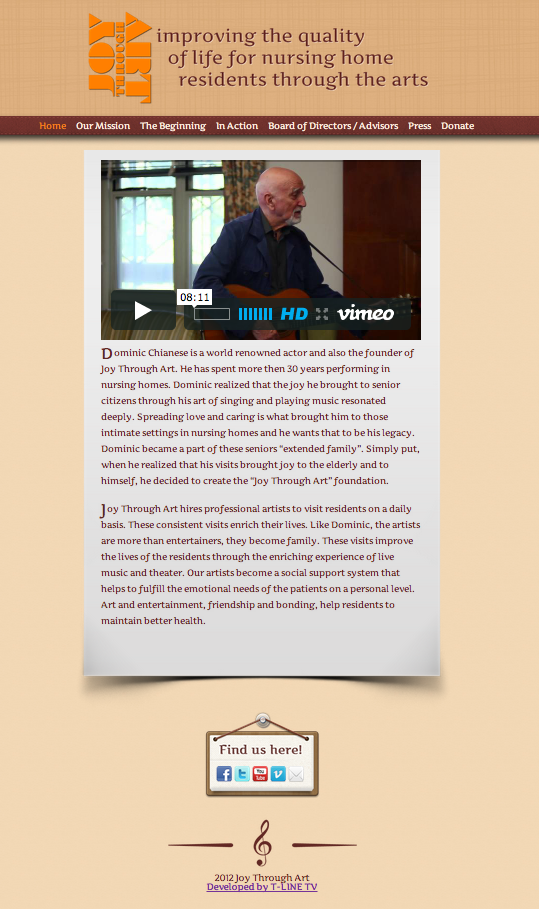 T-LINE TV produced the Joy Through Art Foundation website (www.joythroughart.org).
The website was created to maintain their brand message and deliver a consistent look to the other element we produced for them including a fund raiding documentary and their social media campaign which included facebook, twitter, You Tube Channel and their Vimeo Channel.
Joy Through Art is the brainchild of Dominic Chianese (Sopranos- Uncle Junior and The Godfather- Johnny Ola). It's goal is to add comfort through entertainment to residents of nursing homes.
For the past 30 years he has entertained senior citizens with his guitar playing and singing. The joy he brought to these seniors resonated deeply within his soul. Bringing joy is what brought him to those intimate settings in nursing homes and he wants that to be his legacy.
Dominic has hired talented artist to carry on his work with the elderly. Dominic and his Joy Through Art Performers have become a part of these seniors "extended family". He created Joy through Art to carry on this important service to nursing homes through out New York. Chianese plans on spreading that joy throughout the country as he grows his foundation.