Ilya Osovets
Shooter/Editor/Graphic Artist
Ilya Osovets is a film and TV editor, shooter and motion graphics artist who found his love for cameras and computers at an early age. He has been working in all aspects of television production for 7 years. Ilya has worked on web series, documentaries, music videos, corporate videos and feature films.  Always on the cutting edge of software, Ilya works efficiently with a wide variety of workflows on both Final Cut and Avid systems and is skilled in After Effects and Cinema 4D. His professional credits include editing The History Channel, M & M Mars, Jive Records, Joy Through Art and breastcancer.org.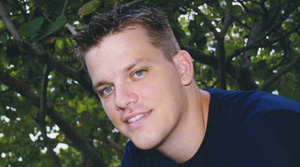 Erik Haslett
Shooter/Editor/Graphic Artist
Erik Haslett is multi-talented; he is an accomplished shooter, editor and graphic artist. This combination helps to keep cohesion throughout the entire production process. His many talents help to streamline the production paradigm and thus helps to maintain the bottom line while keeping production values high. His work has been utilized by MTV and BET and was nominated for an Emmy for his work on Street Skillz for Metro TV in New York.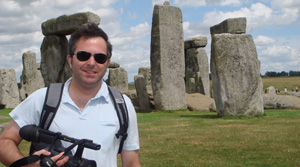 Michael Colin
Shooter/Editor/Producer
Michael Colin is a talented videographer, editor and producer. He has strong experience in television news, film, music video, and corporate video production. He is savvy about using cutting edge technologies to create impactful visual productions. Michael has over 11 years of industry experience with some of the most prestigious organizations in the broadcast industry including HBO, A&E, Comedy Central, VH1, Fuse, Fox News Channel, NY1 News, HDNews, and NYC TV.
Colin Bressler
Shooter
Colin Bressler has always been a cut above his peers from the very beginning. Bressler was nominated for the American Society of Cinematography Award for Best Newcomer to the industry. Colin has shot a wide variety of broadcast television projects ranging from Martha Stewart Living to the hit TLC reality series, While You Were Out.  Colin's unique cinematic style of lighting has been featured in HIGH DEF Magazine. He continues to challenge himself and push his cinematic expression to the limits in all forms of video production.
Bill McCurdy
Shooter
Bill McCurdy has shot for network stations, local affiliates, and corporate TV for the past three decades. McCurdy's talents are equally adept in a live broadcast environment as well as on a corporate portions shoot.  His skill set includes set design, highly stylized lighting for sit-down interviews as well as creative b-roll shooting. His talents have been utilized by 60 Minutes, 20/20, The Apprentice, Fox Sports, WCBS-TV, ABC Network, WNBC, as well as many Fortune 500 corporate clients.
John French
Voiceover Talent
John French has been the voice of T-LINE TV for 15 years. Working out of his state-of-the-art studio John has the perfect voice to deliver any video project. John was the voice of the TV Guide Channel when it originally launched, and has done promos for major television networks, cable networks, and narrations for everything from major pharmaceuticals to ESPN's Speed Week.
Dr. Max Gomez
Medical Talent
Dr. Max's first project with us resulted in an Emmy Award for the Komen Race for the Cure. Dr. Max is one of TV's most respected medical journalists. Dr. Max has produced and reported on health and science segments for Dateline, The Today Show, 48 Hours, and WCBS-TV.
Over almost three decades, he's earned nine Emmy Awards, three NY State Broadcaster's Association awards and UPI's "Best Documentary" award.
Dr. Max has been singled out nationally for special award recognition by the Leukemia Society and The National Marfan Foundation. He was also named the American Health Foundation's "Man of the Year." He serves on the board of the American Heart Association, Crohn's and Colitis Foundation of America, and was the past Chair of Communications Committee for the American Association for the Advancement of Science, just to name a few.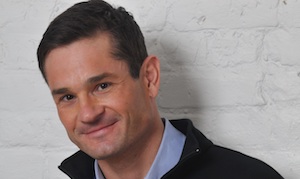 Duke Castiglione
Talent
Duke Castiglione is best known as a New York City sportscaster. He has hosted and served as voiceover talent for multiple corporate video projects, and worked on many New York TV stations. He hosted "Sports Extra" on Fox 5. For CBS 2 he anchored the critically acclaimed and multi- award winning "Sports from the Round Table". He received two Black Journalist Awards. He also hosted Sports on 1, a nightly call-in show, for the NY1. Duke also worked on air at WHDH-TV, the NBC affiliate in Boston and nationally on ESPN's "Sports Center" and "Around the Horn".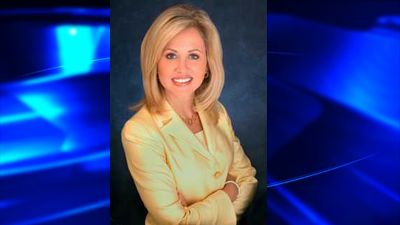 Kirstin Cole
Talent
Kirstin Cole is a veteran on-air personality having worked for network, local TV, and corporate production in New York and other markets. Kirstin has worked for WPIX-TV, WCBS-TV, News 12, Long Island, WSYX-TV and WLNY-TV. Kirstin has also hosted numerous special events in front of sold out crowds, and is just as comfortable hosting a TV show as a corporate video. Her work has been awarded awards from the coveted Emmy and the Associated Press award for Journalistic Excellence.
Cheo Vidal
Digital Executive
Cheo is a seasoned and dynamic digital executive. He is in charge of T-LINE TV's digital offerings from website design to SEO. His work has been featured in US Weekly Magazine, People Magazine, and CNBC. Mr. Vidal's work has also been featured on Apple's National iPad commercial "iPad is Electric" for Montessorium's "Intro to Letters" Learning application. "Intro to Letters" made the #1 selling educational application on the Apple ITunes store. Current and former clients include Pepsi, Starbucks, NBA, Justin Bieber, Zappos, Kim Kardashian, Sephora, Interscope Records, Steinway & Sons, Del Friscos Restaurant Group, STK, 50 Cent the Recording Artist, and more.