Emmy Acceptance Speech
loading...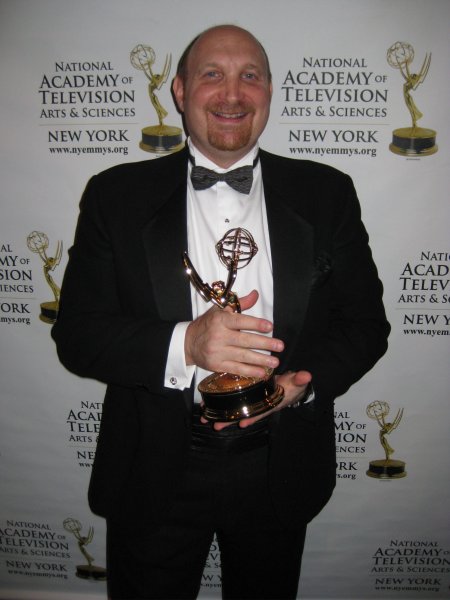 About the President
Todd Ehrlich is the President and Executive Producer of T-LINE TV and a four time recipient of the prestigious Emmy Award. He has also been honored with 20 Emmy Nominations in his 35 plus years in the TV industry. Ehrlich has been elected, by his peers, to serve his second term on the New York Emmys Board of Governors. Under Ehrlich's stewardship, T-LINE TV has been recognized with over 100 international awards.
Ehrlich founded T-LINE TV over two decades ago and has dedicated himself to the combination of broadcast, sports, internet and commercial television production.
Ehrlich has created, written, booked and line produce multiple award winning series and specials for WCBS TV dating back to 2002. Including Super Bowl Specials, Championship Parades as well as Komen Race for the Cure and Tunnel to Towers yearly. Ehrlich was honored with the 8 prestigious New York State Broadcast Association awards
Ehrlich produced Make It Here, Make It Happen, a documentary for NYC TV featuring 5 of the most inspirational women in New York including Hoda Kotb. Ehrlich produced a tribute to George Steinbrenner the night of his passing, Remembering the Boss. Ehrlich line-produced WCBS-TV's live two-hour Yankees Championship Parade. He created and executive produced the award winning series Sports Sunday and the Sunday Blitz which aired on WCBS-TV in New York from 2005-08. He also executive produced 2008 New York State Broadcast Association Award winning, Date with Destiny, which was a prime-time New York Giants special, previewing Super Bowl XLII.
Ehrlich produced a half-hour retrospective of the XX Winter Olympic Games that aired on the World Feed of the Torino Closing Ceremonies. The world feed was broadcast to over 80 broadcast networks to a potential world-wide audience of over 3 billion people. It was shown simultaneously in the Torino Olympic Stadium as part of the Closing Ceremony Celebration. Ehrlich executive produced two seasons of the multi-award winning, Sports from the Round Table, for WCBS-TV.
Ehrlich, with his company T-LINE TV has produced a weekly show about Villanova basketball for YES Network, Comcast in Philadelphia and CSTV nationally. Ehrlich and T-LINE TV created, produced and financed the Street Basketball reality show Street Skillz which aired on Metro TV and was nominated for a 2004 Emmy as Best Sports Program. Ehrlich wrote and produced classic games for The Classic Sports Network. During the September 11th tragedy Ehrlich produced an hour special that aired on WNBC entitled The Voice of the Athlete. The show detailed how the sports world reacted to the 9/11 tragedy. Ehrlich produced features for the Outdoor Life Network and the New Jersey Nets TV show Gate D which aired on Fox Sports Network. Ehrlich produced the first-ever Olympic Web cast for NBC Sports online from the Sydney Olympics.
Prior to founding T-LINE TV in 1996, Ehrlich was an Emmy Nominated sports producer at WABC-TV's Eyewitness News. Prior to that he was a feature producer for SportsChannel America and before that was a producer for NBA Entertainment (National Basketball Association), where he produced the highly acclaimed national ad campaign, NBA Action: It's Fantastic as well as the film Celtic Pride: The 1986-87 Season Revisited.
Ehrlich has also worked freelance for CNN, CBS Sports, ABC Sports, NBC Sports, Sports Channel NY, Phoenix Communications, Trans World International (IMG), Outdoor Life Network and Classic Sports Network. He is a proud graduate of the University of Maryland.
As President of T-LINE TV, Ehrlich puts his vast television experience at the disposal of your company.